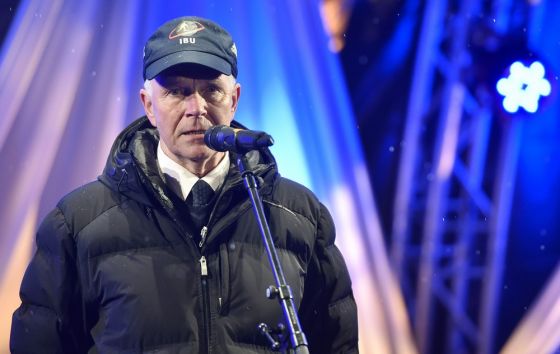 Anders Besseberg has stood down from his role as president of the International Biathlon Union (IBU), while the sport's governing body has also suspended secretary general Nicole Resch.
The news comes after the IBU confirmed on Wednesday that the Austrian Federal Criminal Police conducted a raid on its headquarters in Salzburg as part of an investigation targeting its leadership.
The IBU did not specify what its headquarters were being searched for, although Austrian police have since said that the investigation relates to possible doping, fraud and corruption involving Russian athletes.
Besseberg, who has led the IBU since its formation in 1993, told the Reuters news agency: "It is related to some doping issues, that we have not have not been following up on suspicious blood samples and such matters."
The Norwegian added that the best way forward would be for him to relinquish his role pending the outcome of the investigation. "I personally will plan to lay down the presidency," he said. "Personally, I think this is the right thing to do."
According to the New York Times newspaper, the Austrian police raid followed a tip-off from the World Anti-Doping Agency (WADA) that the IBU's leaders may have been involved in the Russian doping scandal.
Grigory Rodchenkov, the whistleblower behind the uncovering of Russia's state-sponsored doping scheme, provided details of transgressions in biathlon, according to his lawyer Jim Walden.
'Dr Rodchenkov has been cooperating with the investigation of the International Biathlon Union, and with other investigations,' Walden said in a statement reported by the New York Times. 'We are hopeful that all doping fraud and corruption in international sports is fully exposed, and we will continue to work diligently to make that a reality.'
The IBU noted in a statement that it was 'fully cooperating with the investigation and the office remains operational during normal business hours'.
The statement added: 'The IBU executive board is taking the matter extremely seriously and continues to be committed to operating under the highest standards of good governance and transparency.'