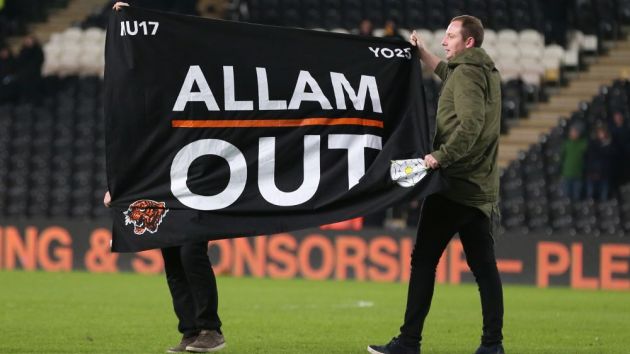 The Hull City Supporters Trust (HCST) has launched a takeover bid of the second-tier English soccer club, partnering with micro-financing and cryptocurrency crowdfunding company SportyCo to raise funds.
Should the UK£45 million (US$58.9 million) offer be accepted by the current owner, businessman Assem Allam, it would secure a place on Hull City's board for its fans, alongside the main consortium of US and UK-based investors. Fans are able to contribute to the bid by purchasing cytocurrency in exchange for traditional cash.
Cryptocurrency and blockchain platform SportyCo has its own SPF Token, but a Hull City token has not been launched as part of the arrangement between SportyCo and the HCST, according to media reports.
SportyCo chief executive Marko Filej said: "SportyCo has always been on the forefront of crowdsourced sports financing and using new technologies and approaches to achieve this. We are excited to have been able to set up a unique ownership and management structure where institutional investors work hand in hand with fans in the management and future development of the club."
Geoff Bielby, HCST chairman, added: "We are 100 per cent sure that this new and unique approach of combining institutional investors and the fan base will enable us both to achieve our goals; a successful and stable Hull City AFC that will be a joy to watch play.
"This model will surely be emulated by other clubs in the future and Hull City AFC fans are thrilled to be the trendsetters of how fans take a more active role in clubs they support."
Whether the innovative SportyCo-led partnership secures a deal with the club remains to be seen, with other offers said to be on the table, including one featuring the club's former chairman Paul Duffen at the front of a consortium.
The SportyCo offer would not be the city's first involvement in cryptocurrency, with HullCoin adopted in 2014 as a reward for volunteer work undertaken in the local area.
On the field, the club has struggled so far in the 2018/19 season. Hull sit rock bottom of the Championship after 12 games, having taken just eight points.