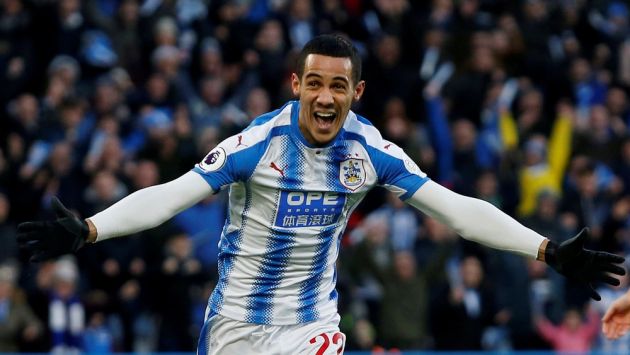 Top-flight English soccer side Huddersfield Town have announced a new partnership with Goodwin Smith.
The deal will see the designer footwear brand provide its 'Bucking Good Shoes' line to the Premier League team's players for the remainder of the 2017/18 season.
The partnership will allow Huddersfield fans to benefit from exclusive offers on Goodwin Smith products, while the company will also run a series of competitions and giveaways.
Marc Mitchell, Huddersfield's commercial manager for advertising and events, said: "As brands, we have some great synergies. We both continue to grow our image and the partnership made perfect sense. It was key to us that we were able to engage with our fans and offer great discounts for our loyal support across their products."
"We were keen to partner with Huddersfield Town as soon as we heard of their initial interest in us," added Jack Dyson, Goodwin Smith's brand manager. "It's a club that carries strong traditional values and always puts their fans first, much like our brand ethos with our customers. With their recent promotion to the Premier League and their fantastic start to the season, it's an exciting time to be working with the club."
Huddersfield have been one of the Premier League's surprise packages this season following their promotion from the Championship last campaign, and currently sit 11th after 22 games. They suffered a 3-0 defeat at the hands of Leicester in their last match, and will be looking to return to winning ways when they travel to second-tier side Bolton Wanderers in the FA Cup knockout competition on Saturday.