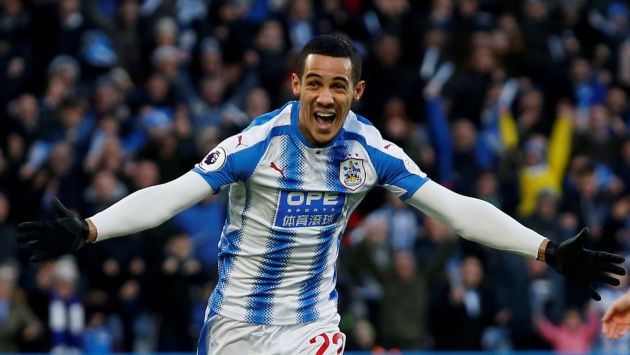 Top-tier English soccer side Huddersfield Town AFC have announced a partnership with Coco Fuzion 100.
The carbonated coconut water brand will be the Premier League club's official hydration partner. The length and financial terms of the deal have not been disclosed.
Coco Fuzion 100 recently agreed ambassador partnerships with English rugby union player Chris Robshaw and British boxer Chris Eubank Junior. The company produces a carbonated coconut drink containing naturally occurring hydrating electrolytes, which will be used to rehydrate Huddersfield players.
Steve Barton, chief executive at C7 Brands Ltd, which owns Coco Fuzion, said: "We are delighted to have signed a commercial partnership with Huddersfield Town. The team compete in the Premier League, the highest tier of English football and this is an excellent opportunity to have the team on board and reach out to their supporters and viewers, expanding the Coco Fuzion footprint.
"Of course, it is not just about being seen with the product, it is also about how the product can benefit everyone, and we believe through our partnership with Huddersfield Town this will be truly powerful. We look forward to partnering with and supporting Huddersfield Town."
Steve Jarvis, commercial director at Huddersfield, added: "We are delighted to welcome Coco Fuzion 100 as the official rehydration partner of Huddersfield Town. Its impressive team of ambassadors is hard to ignore and are proud to be a part of this.
"This partnership is a massive benefit to the squad and I've no doubt that supporters will get behind and us in welcoming Coco Fuzion 100."
Huddersfield were promoted to the Premier League in 2017 after spending 45 years in the second, third and fourth tiers of English soccer. The Terriers are currently 14th in the table, after winning six of their 23 games so far in 2017/18. They lost 4-1 to West Ham United at home on 13th January, and will face Stoke City away on Saturday.