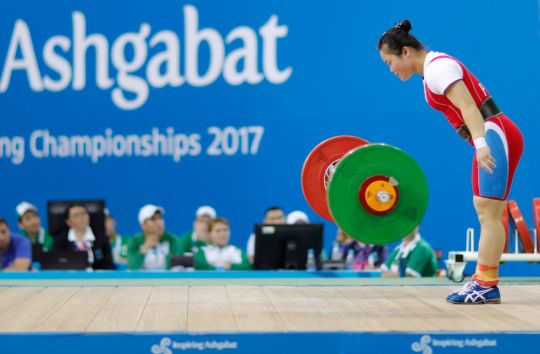 Mobile phone manufacturer Huawei has been named as an official supporter of the Ashgabat 2017 Asian Indoor and Martial Arts Games (AIMAG).
The deal will see the Chinese brand provide its devices to aid the multi-sport event's operational delivery.
Huawei is the latest company to join Ashgabat 2017's extensive sponsorship portfolio, which also includes agreements with Atos, Hyundai Engineering and Mastercard.
Dayanch Gulgeldiyev, chairman of the fifth AIMAG executive committee, said: "We are extremely excited to welcome Huawei on board for Ashgabat 2017. We are grateful for their support, they share our core values of health, inspiration and friendship and are committed to inspiring future generations through sport, making them a great addition to the Ashgabat 2017 family."
Wang Ke, general manager of Huawei Turkmenistan, added: "Ashgabat 2017 is a huge milestone in Turkmenistan's modern history. Without a doubt, the Games will be a showcase of friendship, solidarity and inspiration."
AIMAG 2017 is scheduled to take place between 17th and 27th September, and will feature 21 sports staged across 15 venues.