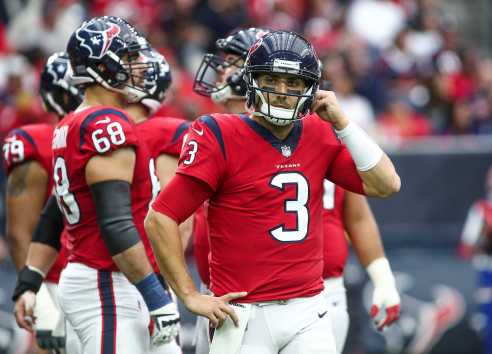 The National Football League's (NFL) Houston Texans have announced a partnership with technology company Satisfi Labs, which will provide its artificial intelligence (AI) services to enhance onsite and online fan experiences.
Under the terms of the deal, Satisfi will roll out its AI platform on the Texans' app and website free to fans.
The New York-based firm's technology provides chatbots that respond in real-time to fan inquiries and can feed data back to venue operators. In addition, Satisfi will provide fans with a text messaging service that responds to enquiries over text.
The length and financial terms of the agreement were not disclosed.
Satisfi has partnerships with a range of sports properties, including Major League Baseball (MLB) franchises the Boston Red Sox, the Philadelphia Phillies, the Washington Nationals and the Boston Braves, among others.
"Our mantra is to create raving fans," said Jamey Rootes, president of the Texans. "Most of that is done through human interaction. But if we can use technology to go to a new level, then we want to go and do that."
"The unique AI chatbot we've developed with the Houston Texans will provide an enhanced level of customer service to all of their fans," added Don White, chief executive and co-founder of Satisfi Labs. "If you're in the end zone or in a suite, the bot will be able to provide fast and accurate responses to questions based on the user's location."
The Houston Texans finished third in the NFL's AFC South Division in 2017.