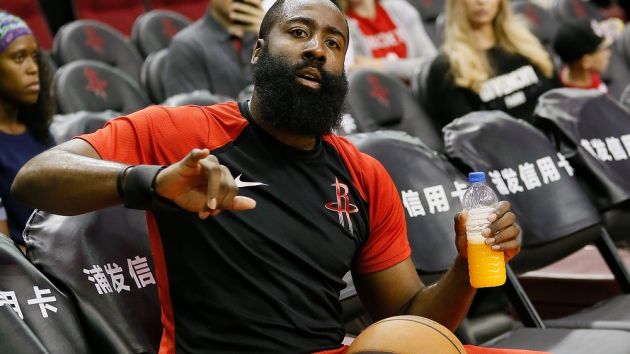 The National Basketball Association's (NBA) Houston Rockets have teamed up with Chinese online entertainment platform Bilibili in a bid to expand their presence in the esports sector.
As part of the launch of the strategic partnership, the Rockets' esports team, Clutch Gaming (CG), took on the Bilibili Gaming outfit in a friendly fixture on 9th October. The Rockets then played the Shanghai Bilibili Sharks one day later.
The move is part of the Rockets' aim to grow their esports presence in China, where Bilibili is one of two companies – alongside Tencent – that is active in gaming, live broadcasts, esports and basketball. Most recently, Bilibili was awarded an expansion franchise for the second season of the Overwatch League.
The Rockets established their esports division in 2016 before its CG team became officially licensed to compete in the League of Legends' LCS North American competition. Despite their significant focus on gaming, the Rockets are one of the few NBA franchises that do not have a team in the recently launched NBA 2K League.
Commenting on the tie-up with Bilibili, Rockets chief executive Tad Brown said: "As a very important component of the Houston Rockets organisation and its brand, the CG team is honoured to form this partnership and engage in friendly games with Bilibili's esports team. The partnership is ground-breaking."
Ni Li, vice chairman and chief operating officer of Bilibili, added: "The collaboration with internationally influential clubs, such as the Houston Rockets, will help Bilibili form a mature business model for sports club operations.
"We look forward to accelerating the integration between esports and traditional sports through our well-established friendly relations and promoting communication and development between the sports industries in Shanghai and Houston."
The agreement is the latest innovative deal to be signed by the Rockets, who partnered with China-based Bitcoin mining firm AntPool at the end of September.
The Rockets begin the new NBA season at home to the New Orleans Pelicans on 17th October.