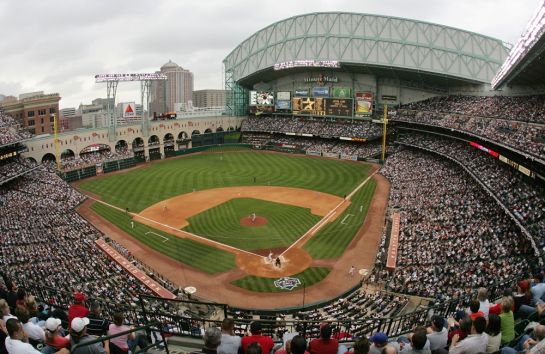 Major League Baseball (MLB) team the Houston Astros have extended their lease agreement to stay at Minute Maid Park for a further 20 years.
The stadium has served as the franchise's home since 2000, with the original lease due to expire in March 2030.
The Harris County-Houston Sports Authority Board of Directors has voted to approve the extension, ensuring the reigning World Series champions' long-term future at the ground until 2050.
Under the terms of the new agreement, the Astros' rent will increase by US$1 million beginning this year for the remainder of the original lease, and by an additional US$1 million increase for the 20-year extension.
The majority of these funds would be put towards maintenance and capital repairs at Minute Maid Park.
"The Sports Authority's Board of Directors has worked very hard to be a good landlord to the team, as well as to protect the community's investment and ensure that the stadium remains state-of-the-art," Sports Authority chairman J. Kent Friedman said.
"The venue has been a great addition to the downtown landscape for fans and players alike.
"This lease extension furthers the commitment to maintaining Minute Maid Park for many years to come."
Astros owner and chairman Jim Crane added: "We appreciate the commitment of the Harris County – Houston Sports Authority to keep the Astros in the heart of downtown, and we remain committed to making the fan experience at Minute Maid Park first class."