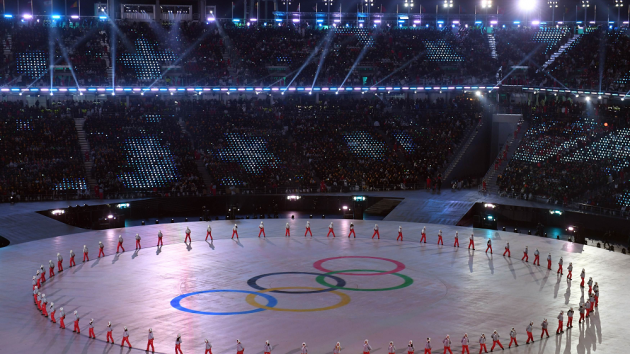 Media and entertainment company Discovery Communications has agreed a host of sub-licensing deals for free-to-air broadcast rights to the 2018 Winter Olympic Games in PyeongChang, South Korea in Europe.
RTP has acquired the Portuguese rights to cover PyeongChang 2018, as well as the 2020 Summer Olympic Games in Tokyo.
The public-service broadcaster will show over 200 hours of action from the Games, with a focus on Portuguese athletes. RTP will also show the opening and closing ceremonies, as well as a daily highlights programme.
Meanwhile, MRT has picked up the rights to PyeongChang 2018 in Macedonia, and will show 150 hours of coverage on its two main channels.
The public-service channel described its negotiations with Discovery as 'lengthy and exhaustive', but will provide live coverage between 2am and 2.30pm daily, including events in Alpine skiing, ice hockey, ice skating, ski jumping, biathlon and Nordic combined.
The deal also includes rights to the 2020 Summer Olympics in Tokyo.
MRT said in a statement: 'The agreement that ensures MRT will broadcast the summer Olympics in Tokyo in 2020 was concluded just three days before the start of the PyeongChang Games, primarily due to the price of television rights, far higher than the price of the previous Olympics.
'However, Macedonian Radio Television made every effort and managed to create favourable conditions, on the basis of which will be the main promoter of Olympic and the Olympic movement in the country.'
UK media also reports that the broadcaster BHRT has acquired rights to the PyeongChang 2018 and Tokyo 2020 Games in Bosnia and Herzegovina.
Discovery acquired rights to the Olympic Games in Europe from 2018 to 2024 in a €1.3 billion deal, and has now sub-licensed rights to PyeongChang 2018 in most of Europe, retaining exclusive rights in Norway, Sweden and Spain.
In its sub-licensing agreements, Discovery retains the rights to show live coverage in each country across its own channels and over-the-top (OTT) service.
The 2018 Winter Olympic Games in PyeongChang got underway on 9th February, and will conclude on 25th February, followed by the Winter Paralympic Games from 8th to 18th March.