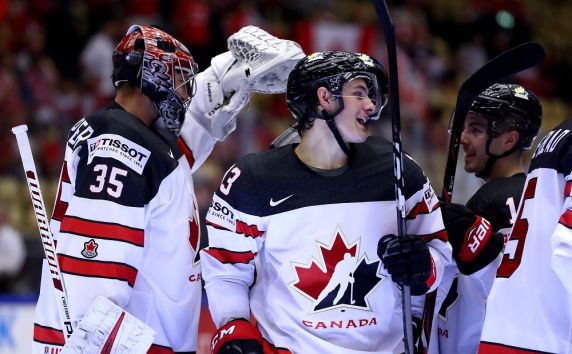 Hockey Canada, the country's ice hockey governing body, has partnered with NormaTec Recovery Systems.
The company will serve as the preferred supplier for athlete recovery technology for Hockey Canada's international powerhouse men's, women's and para teams.
The national team have incorporated NormaTec Recovery Systems into their programmes, and will also have units on-site at their Calgary training facility.
The systems use pneumatic compression massage to increase circulation to the limbs, which aims to speed up recovery.
"Rest and recovery are integral to athlete performance, and the ability to maximise those recovery periods in short-term competition is crucial to our national teams' overall success," said Scott Salmond, vice-president of hockey operations and men's national teams for Hockey Canada. "NormaTec plays a tremendous role in allowing our athletes to maximise those recovery periods during the compact schedules of international competition."
"From our National Women's Under-18 Team to our centralised roster of the senior team, our athletes and their support staff are looking to bring out the best of their abilities within intense schedules of training and competition," added Melody Davidson, general manager of national women's team programs for Hockey Canada. "The ability to leverage recovery technology such as NormaTec allows us to help our athletes develop and grow within those intense periods, while supporting their overall recovery needs so they can be at their best with every practice, every game, and every shift."