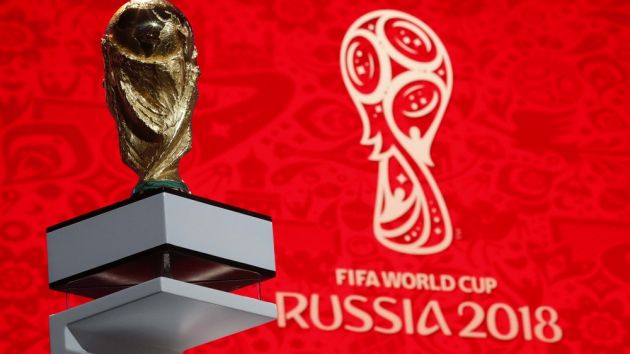 Consumer electronics firm Hisense has announced a strategic partnership with US broadcasting giant Fox Sports to provide its customers with coverage of this summer's Fifa World Cup in Russia.
As part of the agreement, the Chinese company will offer consumers the Fox Sports Go: 2018 Fifa World Cup Edition app, which will be exclusively available on select Hisense Smart TV models, and will give fans access to all of the network's content from the flagship international soccer tournament. The app will be integrated directly into all Hisense Smart TVs in the coming months.
The app will allow Hisense customers to enjoy several Fox Sports digital feeds, and the ability to choose from a variety of live viewing angles during games. In total, the app will feature live games and near-real-time highlights from 37 customisable camera angles.
Hisense is already an official sponsor of the 2018 Fifa World Cup, after agreeing a deal with soccer's global governing body in April 2017.
"This summer, the best seat for experiencing the 2018 Fifa World Cup will be in your own living room, gathered around a new Hisense TV with friends and family," said Mark Viken, vice president of marketing for Hisense USA. "The Fox Sports Go: 2018 Fifa World Cup Edition app will bring incredible soccer moments to life with multiple match feeds and viewing angles, a behind-the-scenes look at the development of future legends of the game, and most importantly, amazing picture quality."
"We are thrilled to work with an official Fifa partner like Hisense to help them develop an innovative platform that leverages the excitement of the 2018 Fifa World Cup," added Danielle Maged, executive vice president of global solutions for Fox Networks Group. "Our multi-pronged, collaborative approach with Hisense showcases our appetite and ability to build smart, custom programs with our brand partners."
The 2018 Fifa World Cup will be the 21st edition of the tournament, and is scheduled to take place between 14th June and 15th July.