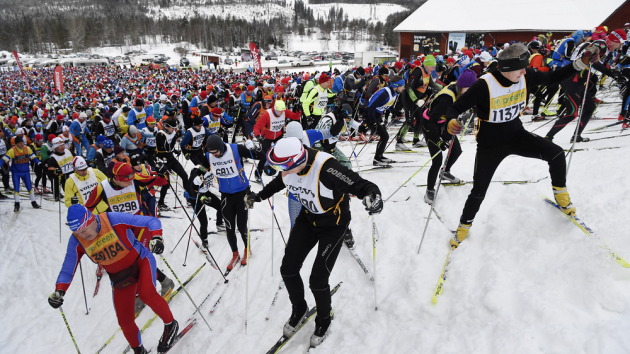 Hertz has renewed its sponsorship of the Ski Classics until May 2020.
The car rental company has agreed a new three-year partnership with the Europe-based long-distance cross-country skiing series, and will also continue as presenter of the Champion competition, where the skier with the highest score for each event wears the yellow Champion West vest, which bears Hertz branding and colours. The overall winner is the skier with the most Champion points at the end of the season.
The financial terms of the deal were not disclosed.
Hertz first agreed a sponsorship deal with the Ski Classics series in December 2016.
"We are very proud to announce this long-term cooperation with Hertz," said David Nilsson, chief executive of the Ski Classics. "Car hire is absolutely essential in our world of intensive travel during the ski season. Through our cooperation, we will also be able to offer our Pro Team, employees, partners and fans favourable rates for Hertz rental cars."
"We are looking forward to our second year as a Ski Classics partner," added Niklas Sikjeblad, chief executive of Hertz. "This cooperation is in line with our clients' interests as well as our internal commitment to health and an active lifestyle. We will also actively enable customers, employees and Hertz colleagues in other countries during the season's competitions."
The 2017/18 season of the Ski Classics series is due to begin on 26th November with the Pro Team Tempo race in Pontresina, Switzerland.