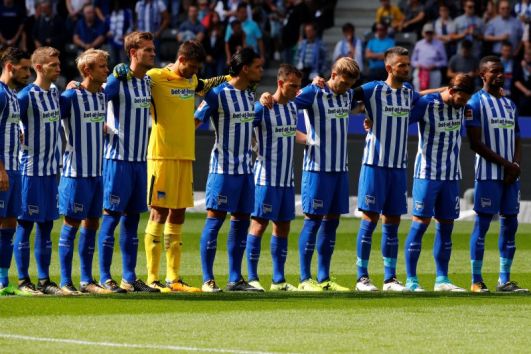 Top-tier German soccer side Hertha Berlin have entered into a two-year commercial agreement with renewable energy supplier Gasag.
The German company becomes a third-tier sponsor of the Berlin outfit until the end of the 2018/19 Bundesliga season. Although the financial terms of the contract have not been released, German industry outlet Sponsors.de estimates that Gasag's fiscal commitment will be in the region of €150,000 (US$178,500) per year.
In addition to a strong brand presence at Hertha's home ground, the Olympiastadion Berlin, Gasag will offer fans of the club preferential deals such as paying them 50 cents for every victory in the Bundesliga, the DFB Cup and the Uefa Europa League.
"This partnership pays in various areas to topics that are important for us as Hertha BSC," says Ingo Schiller, Managing Director Finance at Hertha BSC. "On the one hand, it promotes young people's work, which is an important part of our orientation, and on the other hand it is about sustainability, which is brought to bear here by renewable energy A long tradition."
Hertha Belin are currently ninth in German soccer's top flight after two games, winning their opening fixture but losing their recent away clash with high-flying Borussia Dortmund.