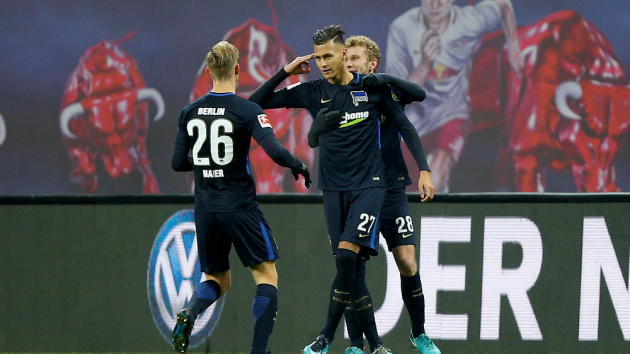 Top-tier German soccer side Hertha Berlin have announced that they will launch their first esports academy to find and develop esporting talent.
The team will be the first Bundesliga outfit to create their own dedicated esports academy, which will focus on scouting players for the Fifa soccer video game franchise.
Hertha have appointed Matthias Hietsch, one of the top esports players in Germany in 2017, to lead the new venture.
The club will collaborate with the Star esports agency and insurance firm AOK Nordust to run the new project, which will begin with a number of tournaments and scouting events staged in Berlin and Mecklenburg-Vorpommen aimed at players between the ages of 12 and 18.
The qualification events will determine the selection of between two and four esports athletes to join the new academy.
The chosen players will also be educated in digital media, with Ben Paul, who produces a popular Fifa channel on YouTube, acting as host for the instructive sessions.
The news comes after several top-tier European soccer sides have launched esports teams over the last few years. Most recently, Italian team AS Roma, England's Manchester City and French club Paris Saint-Germain have all set up teams. Dutch top-tier outfit Heracles Almelo became the first soccer team to open an esports youth academy in July.
"We have decided to take the decision and join the esports industry and continue the tradition of going our own individual way about things,' said Paul Keuter, board member of Hertha Berlin. "We want to boost our already successful footballing academy and take that success into the esports and digital world."
"Our goal is to scout out a range of talents and develop a range of innovative and sustainable esport professionals from Hertha BSC."
Daniela Teichert, member of the AOK Nordost committee, added: "The partnership will allow us to spread the message of a healthy lifestyle to young children and their parents not just at the academy but at Bundesliga home games as well.
"A lot of people see esports stars as 'couch potatoes' but these professionals must be fit and healthy. As an insurance company we want to pass on tips and advice to these players so that they can pass on these ways of life to other of the same age who have a big interest in esports."
Hertha Berlin are currently tenth in the Bundesliga after winning six of their 17 matches. They claimed an important 3-2 victory away against fifth-placed RB Leipzig on 17th December, and will travel to the Mercedes-Benz Arena to take on VfB Stuttgart on 13th January.