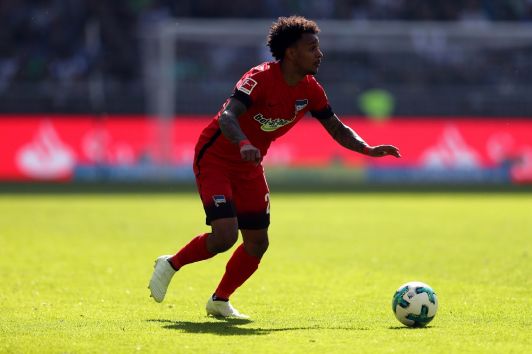 Top-tier German soccer side Hertha Berlin have expanded their partnership with Tedi.
The European retail store chain will replace online gambling operator Bet-at-home as the Bundesliga outfit's main sponsor, under a new three-year deal which will see its logo feature on the front of the first team's playing shirts from 2018/19 to 2020/21.
In addition, Tedi will benefit from TV-visible brand exposure in the backdrop of interviews and press conferences, alongside other stadium-related advertising.
The company will have digital activations and provide other hospitality services, and will also support Hertha's academy, kids' club and in-stadium family cam feature on match days.
Tedi currently serves as the club's sleeve sponsor for the 2017/18 season, with its existing deal set to expire at the end of the 2020/21 campaign.
Silvan Wohlfarth, chief executive of Tedi, said: "The chemistry between us is good so it was only natural that we expand our cooperation. Hertha and Tedi - these are two names that fit together. Both stand for commitment, team spirit and practicality."
Hertha Berlin are currently tenth in the Bundesliga after winning eight of their 29 games so far this season. They lost 2-1 away against Borussia Mönchengladbach on Saturday and will host Cologne in their next fixture on 14th April.