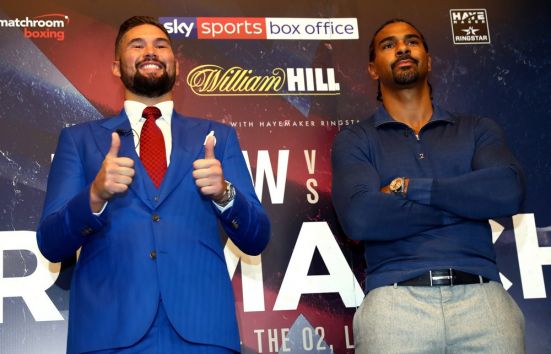 US cable network AWE has picked up the rights to the upcoming boxing rematch between British heavyweight rivals David Haye and Tony Bellew.
The deal means that the bout, which is due to take place at London's O2 Arena on 5th May, will be shown live and exclusively by AWE in the States.
Former cruiserweight world champion Bellew claimed victory when the pair first met in March last year, knocking out Haye, who ruptured an Achilles tendon in the sixth round, in the 11th. The rematch was originally scheduled for 17th December but had to be postponed after Haye sustained a bicep injury.
"We're ecstatic to be bringing this epic rematch to AWE viewers," said AWE president Charles Herring. "This fight has broad appeal because the first bout, which aired on AWE, was one of the most amazing fights in 2017. It had a true Rocky feel, with Haye challenged by his injury.
"Bellew has broad appeal in the United States due to his appearance in the movie Creed. Boxing fans love heavyweights for their explosive power and exciting matches, and the winner should be in a position for a shot at a world title bout."