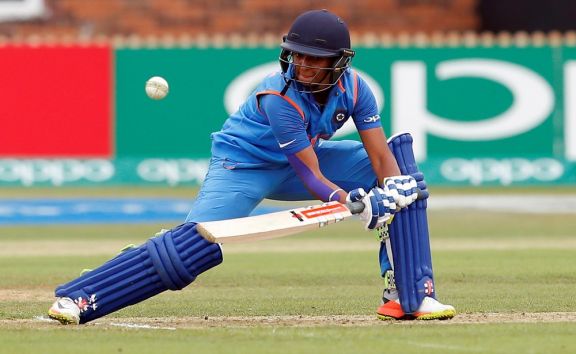 Indian women's cricket star Harmanpreet Kaur has agreed a two-year endorsement deal with CEAT.
The tyre manufacturer's logo will feature prominently on Kaur's bat in all formats of the game, making the 28-year-old the first female cricketer in the country to have a bat sponsor.
The national team vice captain and all-rounder, who scored a career-best 171 against Australia in the 2017 World Cup semi-final, joins Indian men's internationals Rohit Sharma, Ajinkya Rahane and Ishan Kishan on CEAT's roster of brand ambassadors.
"I am delighted to be associated with CEAT that is already represented by icons of Indian cricket," said Kaur. "Taking the momentum of 2017 forward I look forward to putting in consistent performances for the team this year."
Nitish Bajaj, CEAT's vice president of marketing, added: "The Indian women's cricket team has been performing brilliantly over the years and we at CEAT strongly believe in supporting the sport.
"We are proud to sign Harmanpreet Kaur as our first female cricketer, who has been an inspiration to budding cricketers on and off the field."