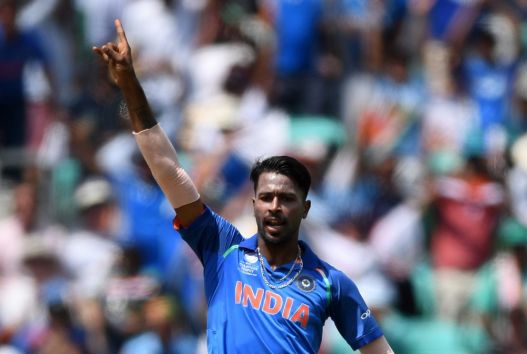 Indian international cricketer Hardik Pandya has signed an endorsement deal with the Gulf Oil Lubricants India oil company.
The all-rounder, 24, will star in a series of marketing campaigns, including a TV ad, to promote Gulf Oil's new business initiatives and lubricants.
Pandya, who has already represented India in Tests, one-day internationals and Twenty20s, joins international teammate Mahendra Singh Dhoni, who has represented Gulf Oil since 2011.
"I am excited to be associated with Gulf Oil," said Pandya. "It is a global brand recognised for its high-performance products. I look forward to our journey together."
"On behalf of the Gulf, we welcome Hardik Pandya, a youth icon who personifies Gulf's strong sporting heritage," added Ravi Chawla, managing director of Gulf Oil Lubricants India. "His commitment to outperform is akin to our brand ideals of quality, endurance and passion. Our association with Hardik would further enhance our engagement with the sport of cricket as well as the millions of fans and consumers across the country."
Gulf Oil has various other sponsorship deals across cricket and motorsports in India, while the company is also a global partner of English soccer giants Manchester United.