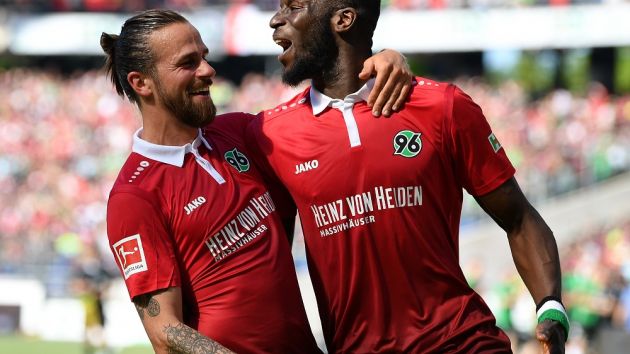 The German Football League (DFL) has ruled to reject the application from Martin Kind, president of Bundesliga outfit Hannover 96, for an exemption from the league's 50+1 ownership rules.
The 50+1 rule, which works to prevent wealthy outside investors from seizing control of clubs, has been the subject of much debate in Germany in recent months. The rule states that members must retain 50 per cent of the shares in a professional soccer team, plus one share, thereby preventing any other shareholder or entity from acquiring a majority stake.
Hannover 96 and Kind had submitted the request for the approval of an exception to the rule on 4th August, 2017. This was temporarily suspended by the applicants on 5th February before being reactivated on 11th May.
Kind had sought to gain majority control of Hannover, but the DFL has ruled that the criterion of "substantial support" as a requirement for the approval of an exception to the rule is not fulfilled.
The rule set out by the DFL states that "the level of the financial commitment in each season of [a] 20-year period must at least correspond to the average share of the budget attributable to the main sponsor of the club, i.e. the most significant individual sponsorship volume."
The DFL board has ruled that the contributions Kind has made over the past 20 years are not sufficient to justify an exception to the 50+1 rule as defined in the DFL Statutes.
Commenting on the decision, DFL president Reinhard Rauball said: "This decision was far from simple for the board. We have examined the situation intensively and comprehensively over several months in the interests of the applicants as well as the community of all 36 DFL clubs. As the competent body, the final analysis of the board systematically applies the DFL Statutes in a way that is consistent with the uniform interpretation set out in the guidelines, including with a view to upholding the principle of equal treatment."
Hannover can appeal the court ruling, and, in a statement, the club said the ruling was 'incomprehensible and obviously wrong'.
The statement continued: 'The positive development of Hannover 96 will be affected. We will try to avert harm from the club and licensing area. We will now follow the announced path and take all necessary and legal steps.'
The news comes after clubs in the top two tiers of German soccer voted in March to retain the 50+1 ownership model for the domestic game.
In December 2014, billionaire Dietmar Hopp's majority control of Bundesliga club Hoffenheim was approved by the DFL. Hopp, the co-founder of the SAP software company, was deemed to have fulfilled an exception to the 50+1 rule due to his continuous investment in the club over the past two decades.