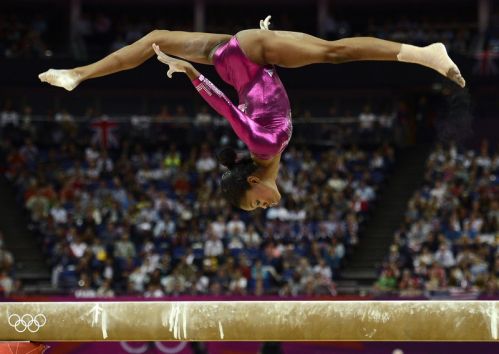 US gymnast Gabby Douglas has signed a personal endorsement deal with Gillette.
The Olympic gold medallist will promote the P&G-owned company's Venus brand of razors in the build-up to the Rio Games in Brazil.
P&G is a worldwide partner of the International Olympic Committee (IOC).
"Venus has always been in my shower for as long as I can remember and I am so excited to be their new ambassador for this campaign. It's about celebrating movement and as a gymnast, that's at the core of everything I do," said Douglas.
Financial details have not been released.