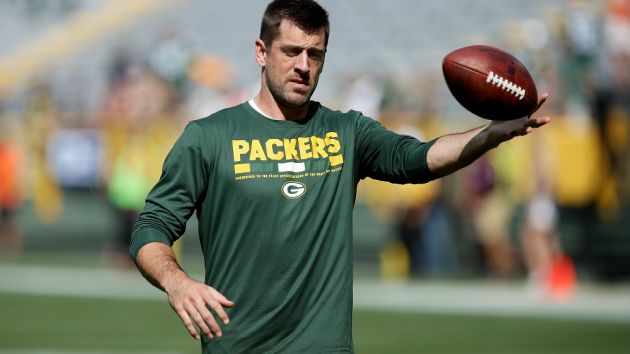 The National Football League's (NFL) Green Bay Packers have recorded record revenue for 2017 totalling US$454.9 million.
The figure, revealed in the franchise's annual financial report, represents a 3.1 per cent jump from last year's record of US$441.4 million. As the NFL's only publicly-owned franchise, the Packers are obliged to make their financial results public.
The Packers' revenue has now increased every year since their Lambeau Field ground was renovated in 2003.
For 2017, the Green Bay outfit saw revenue boosted by US$277 million directly from the NFL, a figure paid out to each of the league's 32 franchises, that marked a 4.9 per cent rise in national revenues.
This growth is attributed to an escalator clause in the league's broadcast deals and an increase in the value of the league's TV deals as well as the Thursday Night Football package becoming more valuable.
Commenting on the figures, Packers president and chief executive, Mark Murphy, said: "Overall, I would say it was another strong year financially for the Packers. I think the NFL continues to be very popular nationally. There's been a lot of talk about ratings that have gone down. But really, relative to ratings overall, the league remains very strong. So the fan interest and support remain strong for the league and for us."
The Packers netted US$34.1 million in profit from operations and US$38.6 million in net income for the financial year ending 31st March, down from US$72.8 million, and report only a 0.8 per cent rise in local income, generating US$199 million, after they failed to make the playoffs for the first time in nine years, resulting in no offseason visitors to Lambeau Field.
Increased costs also included travel, as the retirement of aircraft previously used by airlines to charter teams means the team has to send two planes, instead of one, to road games, according to Murphy.
The Packers also noted that their finances were boosted last year as their US$27 million share of franchise relocation fees was filed as a one-time accounting of money that is being paid out over a ten-year period.
None of the teams has received any money yet from the Rams' and Chargers' move to Los Angeles and the Raiders' eventual move to Las Vegas, but the line item was credited to all teams last year.