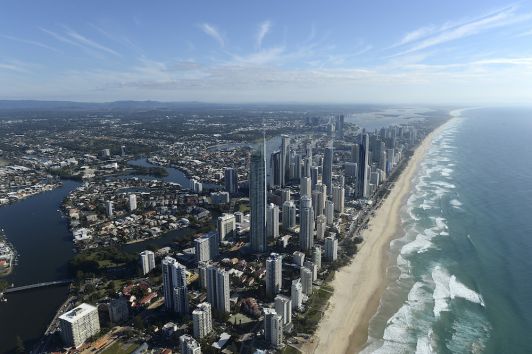 The SportAccord World Sport and Business Summit will be held at the Gold Coast Convention and Exhibition Centre in 2019, it has been confirmed.
The event, to be held from 5th to 10th May next year, was secured for the Gold Coast through a partnership between Tourism and Events Queensland (TEQ), Tourism Australia (TA), the Gold Coast City Council and Destination Gold Coast (DGC), with the support of TA's new Business Events Bid Fund.
Announcing the news on Thursday, SportAccord president Patrick Baumann revealed that the success of the 2018 Commonwealth Games was a major factor in taking the event, one of the largest gatherings on the sports industry calendar, to Australia's sixth-largest city.
According to Kate Jones, Queensland's tourism industry development minister, the convention will convene more than 1,500 representatives from up to 100 countries, representing 500 different international sports federations, rights holders, organising committees, cities, media, businesses and other sporting organisations.
"This is the most significant meeting of international sport representatives held every year and securing it for the Gold Coast further enhances its reputation as a world-class event destination," Jones said. "Hosting SportAccord gives us unprecedented access to key decision makers and provides the opportunity to showcase our capabilities first-hand.
"GC2018 demonstrated Queensland's ability to host large scale, international sporting events and left a lasting legacy of new and upgraded venues and infrastructure."
The decision to take SportAccord to the Gold Coast comes after widespread industry speculation that the Hungarian capital of Budapest was in line to host the 2019 edition. Representatives from both the Gold Coast and Budapest sent large delegations to this year's event in Bangkok, Thailand.
"The 17th edition of SportAccord will be a special one," Baumann said in a statement. "It will help mark the one-year anniversary of the delivery of a successful Commonwealth Games and will provide the chance for our delegates to embrace all the qualities and opportunities the Gold Coast and Queensland has to offer."