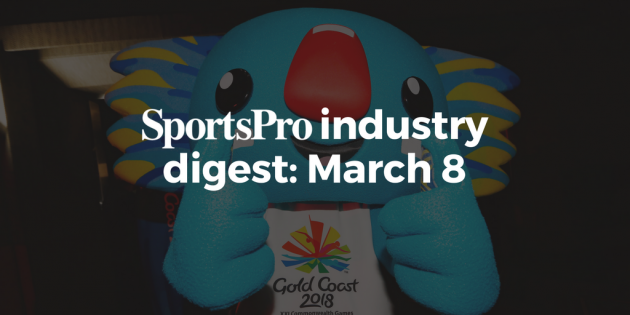 Commonwealth Games: The organising committee for Gold Coast 2018 has announced Facebook Australia as the official social media partner of the event.
The social media giant has been working with Gold Coast to promote key marketing campaigns, drive ticket sales and engage the Games' workforce through the Facebook Workplace platform. Leading into the Games, Facebook will launch a content series featuring Australian athletes, and during competition the platform will connect Australians with their heroes via a customised Facebook Live studio on the Gold Coast.
"Having Facebook Australia onboard means the broader Commonwealth Games community are more connected than ever before, with platforms like Facebook and Instagram stories allowing Aussies everywhere to feel close to our athletes and share their experiences," said Gold Coast 2018 Commonwealth Games Corporation (GOLDOC) chairman Peter Beattie.
"GC2018 is only the third Commonwealth Games to use social media and will very much be a digital Games."
Baseball: Major League Baseball's (MLB) Washington Nationals have announced a five-year agreement to extend their partnership with Entercom's 106.7 The Fan (WJFK-FM), beginning with the start of the 2018 MLB season.
Ice hockey: DTE Energy and the Detroit Red Wings have entered into a partnership that will see the National Hockey League (NHL) franchise's Little Caesars Arena (LCA) powered by renewable energy for five home games in March, reducing LCA's carbon footprint for NHL 'Green Month'.
Motorsport: Mortgage provider Click n' Close, will be the primary sponsor of the number 43 Chevrolet Camaro ZL1 driven by Darrell Wallace Jr for Sunday's Nascar TicketGuardian 500 at the ISM Raceway in Phoenix, Arizona.
US medical transportation company American Medical Response (AMR) has entered into a partnership with IndyCar to become the title sponsor of the motor-racing series' safety team.
AFE Power has renewed its partnership with the Pirelli World Challenge for the 2018 campaign.
Memphis International Raceway has named Southaven RV & Marine as its official RV and marine outlet.
Golf: The Ladies Professional Golf Association (LPGA) has revealed plans to open its first accredited golf facility outside of the US by revamping the Asiad Country Club Course in Busan, with the Korean venue then scheduled to host a Tour event from next year.
The European Challenge Tour will visit Pont Royal, in Provence, for the first time after the Open De Provence was added to the European second-tier's schedule with a purse of €200,000 put up by sponsor Hopps Group.
Darts: The Professional Darts Corporation (PDC) has announced new events in Brisbane and Vienna for the 2018 World Series of Darts. The Austrian capital is set to host the new end-of-season finals at the Multiversum Schwechat arena between 2nd and 4th November.
Kickboxing: Glory has agreed a partnership with streaming television company Xumo, whereby the kickboxing league will provide content to bolster Xumo's video-on-demand library for its over-the-top (OTT) platform.
Archery: Lancaster Archery Supply has agreed a deal to sponsor the sport's global governing body, World Archery.
Gymnastics: BBC Sport has agreed a three-year deal with British Gymnastics to air a number of events across its platforms, including the the Gymnastics World Cup and the British Championships.
Product of the day
Being International Women's Day this is certainly an idea that might prove divisive, Juventus and Barbie have collaborated on a new doll based on Juventus women's and Italy captain Sara Gama. The special edition release is not currently on sale but fronts Barbie's #MOREROLEMODELS campaign, which also features new Olympic snowboarding champion Chloe Kim, boxer Nicola Adams and retired Chinese volleyball star Hui Ruoqi.
Barbie's new Sara Gama doll (Picture Mattel/Facebook)
Our industry digest will update throughout the day as deals break so check back to make sure you do not miss a story