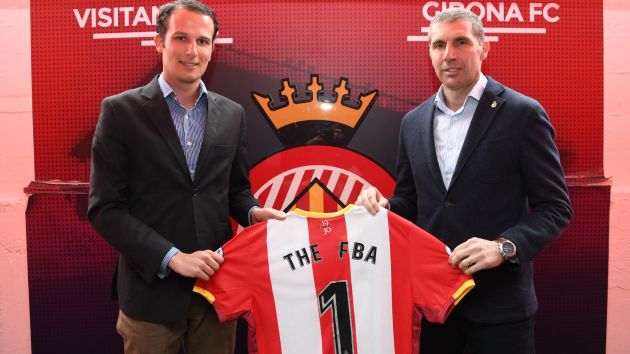 The Football Business Academy (FBA) and Spanish top-flight soccer club Girona have established a collaborative educational and professional development partnership.
The partnership will allow City Football Group-owned Girona to tap into the FBA Master's degree talent pool while, in turn, offering them a unique learning environment for their professional development in the sports industry.
The La Liga club kick off the partnership later this month when they host two of the FBA's candidates as part of the programme's internship module. The candidates will support Girona's marketing, merchandising and finance efforts with the intention of further developing the club's commercial potential.
Delfí Geli, president of Girona, said: "It is very important for Girona FC to be part of the FBA network as many distinguished professionals within the industry collaborate with them.
"The agreement is a great opportunity for our club to welcome young and talented students, who will be sharing their vision on the world of football with us. We are sure that we will benefit from their knowledge and innovative ideas."
"We are delighted to welcome Girona FC as our partner," Kristian Dobrev, partnerships director at the FBA. "It's a unique club with a lot of growth potential, making it a fantastic ally to collaborate with on strategic projects and talent pipeline development. We are looking forward to helping and seeing them grow into a sustainable and innovative La Liga club."
Furthermore, Girona will be able to sanction practical consulting-like group projects that candidates develop and present at the end of the Master's programme - enabling the FBA candidates to show their worth in the soccer industry whilst also benefitting the club.