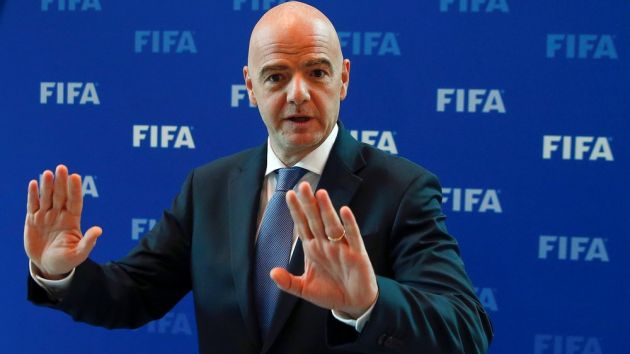 New York University law professor Joseph Weiler, who resigned from his post on a Fifa governance committee in May, has now filed an ethics complaint against soccer's global governing body.
Weiler has claimed that Fifa president Gianni Infantino and other senior officials attempted to interfere in his committee's work in order to block investigations into senior soccer executives.
The Cambridge University graduate stepped down from his role with Fifa following the removal of governance committee chairman Miguel Maduro, who told a British parliamentary hearing on Wednesday that Infantino, Fifa secretary general Fatma Samoura and various others tried to prevent governance officials from blocking Russia's deputy prime minister Vitaly Mutko from running for a position on the organisation's ruling council.
Maduro allegedly ignored those orders and prevented Mutko's bid to be re-elected on grounds of political interference, after the 58-year-old was directly implicated in the state-sponsored doping programme in Russia. Maduro was subsequently fired just eight months into his tenure.
The complaint raises further questions about the integrity of a governing body which is still struggling to reform itself two years after a massive corruption scandal in 2015 resulted in most of its senior leadership being expelled.
"It was filed in the last few days," said Weiler, speaking to US daily newspaper The New York Times. "All of this information that I gave is known by Fifa.
"I was hoping to see there would be action," he added, but when there was none, he took his complaint to the ethics committee. "I want to believe the ethics committee will not remain indifferent to these issues and there will be serious investigations."