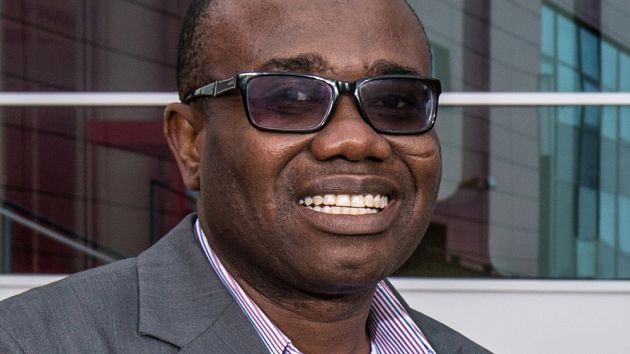 The Ghana Football Association (GFA) has been dissolved by the country's government following revelations of "widespread" corruption.
The scandal implicated GFA president Kwesi Nyantakyi, one of the most senior figures in African soccer and a member of the ruling council of soccer's global governing body, Fifa.
The Ghanaian government took action following the release of an undercover documentary made by local investigative journalist Anas Aremeyaw Anas, which films Nyantakyi allegedly accepting a 'cash gift'.
The documentary claims that Nyantakyi, who is also first vice-president of the Confederation of African Football (CAF), took US$65,000 from undercover reporters posing as businessmen to secure favour with Ghana President Nana Akufo-Addo and other senior government officials, in the hope of landing favourable business deals. Nyantakyi has not commented on the allegations.
The documentary also shows more than 100 soccer officials - most of them West African referees - receiving cash gifts, despite Fifa rules expressly forbidding it. Among those caught on camera was Kenyan referee Adel Range Marwa, who was set to serve as a referee's assistant at the World Cup in Russia until he resigned after he was filmed receiving a US$600 'gift'. He denies any wrongdoing.
Ghana has not qualified for this summer's Fifa World Cup in Russia. However, the government's actions against the GFA could prompt Fifa to intervene, since the governing body's laws do not allow government interference in soccer administration. Fifa has previously banned countries, including Nigeria, from international competition for falling foul of the rule.
The news comes ahead of the vote to decide the host of the 2026 World Cup on 13th June, where the GFA was widely expected to side for Morocco against the joint bid from the United States, Canada and Mexico.
Ghana's information minister, Mustapha Amid, said in a statement: "Having regard to the widespread nature of the apparent rot involving top GFA officials, top NSA officials, match commissioners, football administrators and referees, government has decided to take immediate steps to have the GFA dissolved."
He added that the police "are to take all such relevant measures as are necessary to ensure that the contents of the documentary are rapidly and thoroughly investigated" and confirmed interim measures to govern Ghanaian soccer would be announced soon, pending the formation of a new association.