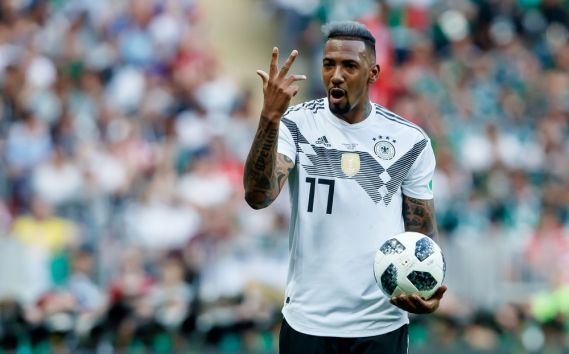 The German Football Association (DFB), the governing body for soccer in Germany, has revealed that it is using a series of technology innovations to boost the national team's defence of the Fifa World Cup.
German-based software company SAP, a long-term partner of the DFB, has introduced a 'video cockpit', a content hub that merges live videos of the team's matches with information and statistics from training and games.
This enables Germany's match analysts and coaches to quickly identify patterns and tendencies and come up with strategies to address opponents' potential weaknesses.
That information will then be delivered to players via the 'player dashboard', a cloud-based application that will provide players with instant access to personalised information and videos, through their mobile devices.
The new developments are designed to help players better prepare for matches with information including detailed analysis about upcoming opponents, tactical guidance and scouting information.
"We have an incredible amount of data at the German national team that we need to process and share in real time with the trainer, the players and the analysts," said Oliver Bierhoff, general manager of the German national soccer team.
"Artificial intelligence and machine learning play a significant role in football and are an essential part of data analytics. Our experts and the ones from SAP are working on these topics together. We aim to gain a competitive advantage by using the latest technology innovations and we're glad to work with SAP as the best partner for that."
"As the reigning World Cup champion, the German national football team is at the forefront of the digital transformation across football and among the first to recognise that data and real-time insights can have a powerful impact on the field of play," added Stefan Ries, member of the executive board at SAP and chief human resources officer.
"Since 2013, the German national football team and SAP have transformed the way the team captures and processes data to inform and enhance player performance. The new SAP Sports One features, video cockpit and player dashboard, make the job of the coaches and game analysts easier, as they have direct access to the information that is essential for the team to win."
Germany's new technological capabilities could not prevent them opening their 2018 World Cup campaign with a 1-0 defeat at the hands of Mexico.
The world champions were, however, involved in another innovative activation during the game, as a partnership between sportswear giant Adidas and Snapchat gave users of the social media platform virtual access to the Germany's team base via augmented reality.