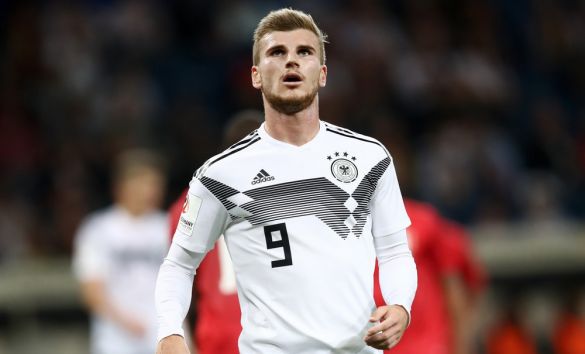 The German Football Association (DFB), the governing body for soccer in Germany, has extended its longstanding partnership with Adidas for another four years.
The deal will see the German sportswear giant continue to supply kits to the country's national soccer teams until 2026, prematurely prolonging a contract that was originally due to run until 2022.
The agreement extends one of the longest-running partnerships in sport. The DFB and Adidas have been linked for more than 60 years, during which time Germany have won the Fifa World Cup four times, the Uefa European Championship on three occasions and two Fifa Women's World Cup titles.
DFB president Reinhard Grindel said one of the key reasons behind the renewal was to demonstrate Germany's strong financial footing to Uefa, European soccer's governing body, ahead of its bid to host the 2024 Uefa European Championships.
"The early extension of the contract is a vote of confidence in the strength and attractiveness of the DFB to Uefa, that we have a solid economic position in the long term and meet the requirements of a tournament organiser in view of our bid for Euro 2024," said Grindel.
"The contract gives us planning security for the implementation of our forward-thinking construction project and further scope for fulfilment of our multifaceted charitable tasks, while giving us the opportunity to continue to support our national associations in the future, thereby promoting the development of amateur football in Germany."
Adidas chief executive Kasper Rorsted added: "We stand by our longstanding partners, and especially in the coming years, together with the DFB, we will do our utmost to further develop football in Germany at every level, from the youth sector to the national associations and the national teams of men and women.
"Hosting the European Championship in 2024 and the start of the DFB Academy are also two highly interesting and innovative projects in which we want to contribute our expertise."
News of the renewal came after Germany's 2-1 win over Peru in a friendly fixture at the Rhein-Neckar-Arena on Sunday.