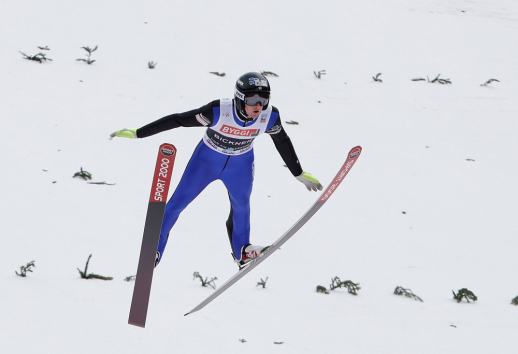 Infront Sports & Media has extended its deal with the German Ski Association (DSV) for the international media rights to all International Ski Federation (FIS) World Cup events in the country until the 2020/21 season.
The Wanda-owned sports marketing company's new four-year agreement covers 25 annual World Cup events in Alpine skiing, ski jumping, cross-country skiing and Nordic combined skiing disciplines, as well as freestyle skiing, snowboard, German ski jumping events, and the FIS Alpine downhill skiing event.
The DSV will continue to market the domestic media rights independently.
The financial details of the partnership were not disclosed.
Infront markets the media rights for numerous FIS World Cup events, and has agreements with a number of national ski associations. The Swiss company is also a media and marketing partner of the International Ice Hockey Federation (IIHF) for the Ice Hockey World Championship, and sponsors several ice hockey events and federations.
"We have been working for seven years very successfully and reliably with Infront," DSV president Franz Steinle said. "Due to Infront's broad international network and long-term experience in the winter sports market, we have not only increased the value of our World Cup events, but also developed emerging FIS disciplines such as ski cross.
"We are therefore particularly pleased to extend this valuable partnership ahead of time through until 2021 and to continuing this successful journey together."
"With their long tradition, the FIS World Cup events of the German Ski Association are some of the most prestigious races of the season for many athletes and fans and are an essential element of our high-quality FIS World Cup portfolio," added Bruno Marty, Infront's executive director for winter sports.
"We thank the DSV for the continued confidence and encouragement for our collective marketing approach, which guarantees a sustainable and long-term media presence."