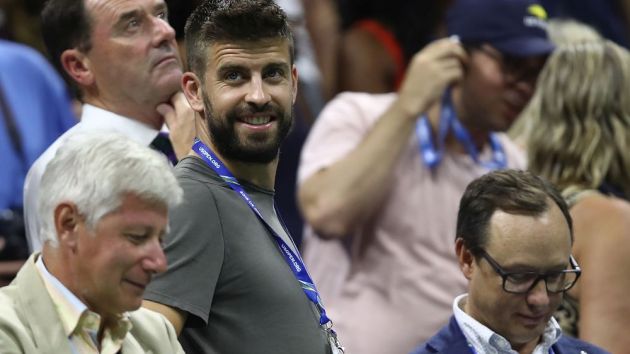 The Kosmos investment company set up by Barcelona defender Gerard Pique has followed its revamp of tennis' Davis Cup with a proposal for a new US$10 million winner-takes-all competition, according to British newspaper The Daily Telegraph.
The firm, founded by the Spanish soccer star and backed financially by Hiroshi Mikitani, chairman of Japanese Internet company Rakuten, has put forward the new concept which has been named the Majesty Cup.
The competition – technically an exhibition event – would follow on directly from the US Open, with 64 players competing for the bumper prize. The plan is to see the competition fill the slot that had been occupied by Davis Cup semi-finals, in the week after the year's final Grand Slam.
Whereas a regular ATP Masters 1000 event would see every player presented with a portion of the tournament's financial package, only the winner of the competition, which will consist of six knockout rounds, will collect the US$10 million reward. The level of prize money proposed is also around US$2 million higher than a Masters 1000 event.
The Majesty proposal comes on the back of the announcement of Pique's US$3 billion overhaul of the Davis Cup, with an 18-team World Cup-style format to be introduced in November 2019.
According to the pitch ratified at a meeting of the International Tennis Federation (ITF) member nations in August, 24 teams will compete in home and away fixtures in February, with the 12 winning teams going forward to the finals week, alongside the previous year's semi-finalists and two wildcard countries.
Madrid and Lille, the latter of which will host the final of this year's Davis Cup final, have been mooted as potential hosts of next year's inaugural finals week.