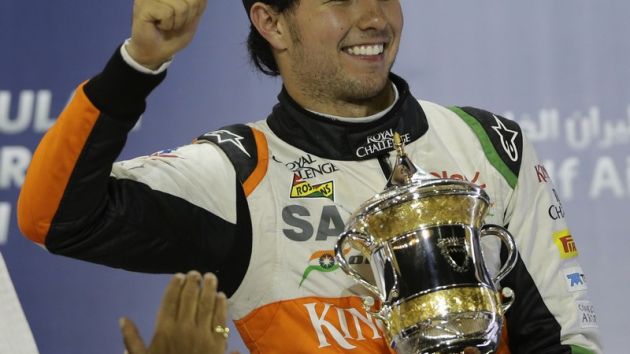 Gatorade has become an official supplier to the Sahara Force India team in Formula One.
The PepsiCo-owned sports drinks brand will provide its products to the team's drivers, engineers and mechanics throughout the 2014 season. Branded bottles have been created, while the Gatorade logo will appear on the Sahara Force India website and elsewhere.
"To be successful in Formula One, you have to optimise every area of the team, especially human performance," said Otmar Szafnauer, the Sahara Force India chief operating officer.
"That's why our relationship with Gatorade is an important step for Sahara Force India and we look forward to benefiting from their expertise as a leading sports fuel supplier. Thanks to Gatorade's wide range of products, we can provide all team members with the proper hydration and nutrition to help them perform."
Alex Armstrong, the marketing manager for Gatorade UK, added: "We are extremely pleased to join up with Sahara Force India and are looking forward to an exciting first season working together."
"Their recent podium in Bahrain shows the team is ready for even greater success and, in Nico Hülkenberg and Sergio Perez, they have one of the most exciting driver partnerships on the grid. We wish them both every success in 2014."
Sahara Force India are a lofty second in the Formula One constructors' world championship after two races, with Sergio Perez earning the team's second-ever podium finish with third in Bahrain last weekend.