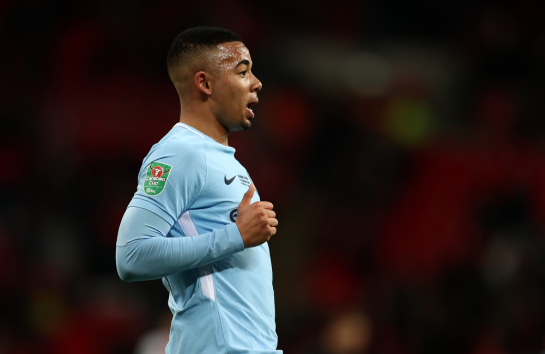 Brazil and Manchester City soccer star Gabriel Jesus has signed an endorsement deal with Gatorade.
Under the terms of the agreement, the 20-year-old will serve as a brand ambassador for the US sports drinks manufacturer.
Brazilian news outlet Veja reports that the deal is worth R$5 million (US$1.1 million) per year.
Gatorade will be added to Jesus' portfolio of partnerships, which include sports collectibles company Panini and Chinese technology firm Vivo, as well as soft drink brand Guaraná, Brazilian brevery Ambev, and a long-term deal with sportswear brand Adidas.
Gatorade also has sponsorship agreements with Barcelona's Lionel Messi and Luis Suárez, and tennis great Serena Williams, among others.
"I'm very happy to be partnering with Gatorade because it's a brand that always fuelled me during my career," said Jesus. "I am in great company, along with other great stars of the sport that I have always admired. It is very important for an athlete to be well prepared, well hydrated and well fed. This all helps in on-field performance."
"Gatorade has over 50 years of study and hydration history for athletes around the world," added Taciana Avila, director of Gatorade Brazil. "In the laboratory and in the fields, nobody knows and understands what an athlete really needs. Gabriel Jesus is one of our new athletes, and we are proud to be partners. We are happy and look forward to continuing to inspire athletes with this partnership. Gabriel is a great addition to our team."
Gabriel Jesus marked his return from a knee injury last weekend, coming on as a substitute to win his first medal with Manchester City as the Blues beat Arsenal 3-0 in the final of the Carabao Cup domestic knockout competition.