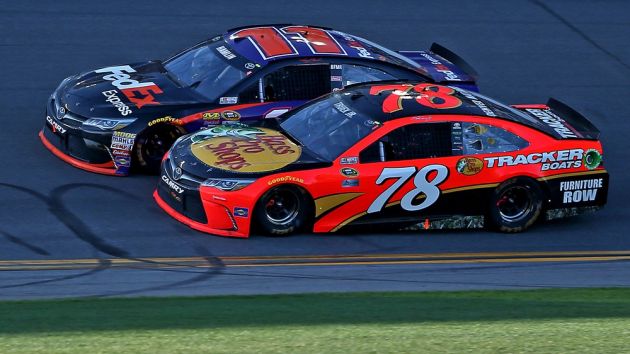 Nascar team Furniture Row Racing have announced that Bass Pro Shops, 5-hour Energy and Auto Owner's Insurance will serve as primary sponsors of Martin Truex Jr's number 78 Toyota during the 2018 Monster Energy Nascar Cup Series season.
Bass Pro Shops and 5-hour Energy will share co-primary sponsorship of the top-tier team's entry for 30 races in a deal which will see the two companies form a business-to-business relationship. For 16 races, Bass Pro Shops will feature as the dominant brand on the hood of the car with 5-hour Energy being advertised on the side of the vehicle. The companies will swap positions for the other 14 races included in the agreement.
Auto Owners Insurance will then step in as the primary sponsor on the car for the remaining six races on the calendar. The deals mean that Truex Jr's entry will be fully funded for all 36 races of the 2018 Nascar Cup Series season. The financial terms of the agreements were not disclosed, but based on similar deals in Nascar the three companies are likely to be committing a cumulative US$15 million to US$20 million.
Barney Visser, owner of Furniture Row Racing, said: "This type of a co-primary sponsorship has been made a reality only because of the incredible cooperation between Johnny Morris and his Bass Pro team, along with Rise Meguiar and her 5-hour Energy team. It took a number of conversations and a spirit of partnership to make this happen and we thank Bass Pro Shops and 5-hour Energy for being open-minded to this concept."
Truex Jr, who currently leads the 2017 Nascar Cup Series, added: "I am looking forward to continuing my association with Bass Pro Shops and my good friend Johnny Morris and building a bigger and stronger relationship with 5-hour Energy. The sponsorship package is a neat concept and it will be our responsibility to make sure we deliver both on and off the track for these highly visible and successful companies."