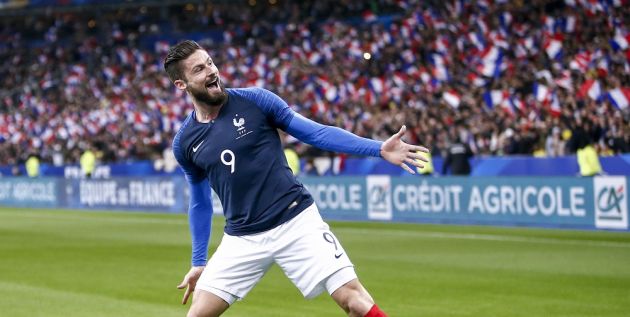 The French Football Federation (FFF), the governing body for soccer in France, has extended its partnership with EDF.
The energy company will retain its role as a major partner of the organisation, and will also continue to partner the Coupe de France, the country's premier club knockout competition.
The new five-year deal will run until the end of June 2023.
EDF has also agreed to increase its support of women's soccer in France, and will also become a partner of France's national 'eFoot' esports team.
The energy firm first became one of the FFF's main sponsors ahead of the 2014 Fifa World Cup national team tournament as a replacement for rival domestic supplier GDF Suez.
The FFF's major partners are believed to pay €4 million (US$4.9 million) per year in the current cycle, an annual sum that is set to rise to €5 million when the new cycle begins after this summer's World Cup.
The governing body's top tier of sponsors includes PMU, the state-run betting organisation, automotive brand Volkswagen, banking group Crédit Agricole, and sportswear manufacturer Nike.
Telecommunications company Orange will join the top pool of sponsors in a deal that begins next month and runs until 2022.
Noel Le Graët, president of the FFF, said: "I welcome the five-year renewal of the partnership with EDF. EDF is a flagship of French industry, a global showcase of French know-how. This commitment by our side, over time, is a sign of confidence and appreciation for the missions and actions of the FFF."