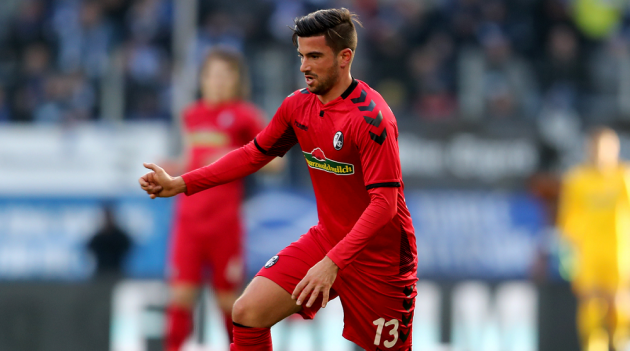 Top-tier German soccer side SC Freiburg have announced a partnership with Badenova.
The energy supplier's branding will feature on the left sleeve of the Bundesliga outfit's playing shirts as part of the new long-term deal.
Badenova held naming rights to the team's stadium from 2004 to 2011.
The length and financial terms of its new deal have not been disclosed.
The news sees Freiburg become the last of the 18 Bundesliga sides to sign a sleeve sponsor for the 2017/18 season.
The German Football League (DFL) announced in December 2015 that clubs would be free to pursue sleeve sponsors for this season after electing to end its central marketing approach for branding on that area of the teams' shirts.
Previously, logistics services provider Hermes had a four-and-a-half-year contract with the DFL which saw its branding adorn the sleeves of all players in the top two tiers of German soccer. That partnership expired at the end of 2016/17.
Freiburg are currently 13th in the Bundesliga. They wore Badenova-sponsored shirts when they lost 4-0 against league leaders Bayern Munich at home on Sunday, and will travel to take on Hertha Berlin on 10th March.