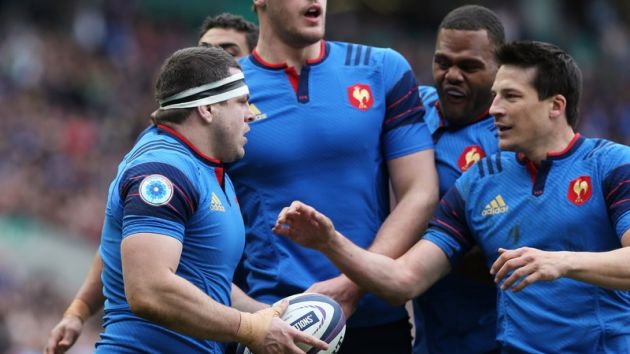 French public broadcaster France Télévisions has renewed its deal to cover the Six Nations rugby union tournament until 2022.
The new deal was signed between the broadcaster's president, Delphine Ernotte, and Six Nations chief executive John Feehan at the final game of this year's competition between France and England in Paris on Saturday.
France Télévisions has also won a package of rights from the French Rugby Federation (FFR) which includes autumn internationals up to 2021 as well as preparatory games for the Rugby World Cup in 2019.
The broadcaster will also cover the women's Six Nations tournament and games in France's domestic women's championship, the Top 8, in tandem with Eurosport.
England won this year's annual Six Nations tournament, while France won the women's tournament.