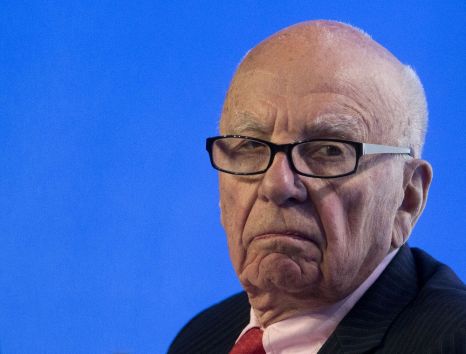 Rupert Murdoch's 21st Century Fox has increased its offer to buy UK broadcaster Sky, upping the pressure on rival bidder, US cable operator Comcast, to return to the table with an even higher bid.
Fox — which is widely expected to receive regulatory approval from the UK government this week after initially reaching a deal with Sky in December 2016 — increased its offer to UK£14 per share on Wednesday morning, up from its previous UK£10.75 per share bid. The latest update values the deal at UK£24.5 billion (US$32.5 billion).
Fox, which already owns a 39 per cent stake of Sky, said it had secured the backing of the independent committee of Sky for the deal.
Comcast has already offered a rival bid of UK£12.50 per share for Sky.
Sky is chaired by Murdoch's son James, who has played a key role in the broadcaster's growth across Europe. Given that James Murdoch also serves as chief executive of Fox, Sky has formed a committee of independent directors to consider the two bids.
The new Fox bid is the latest development in an 18-month takeover battle for Sky. Entertainment giant Disney has agreed a US$7 billion takeover of Fox's entertainment assets, and will own all of Sky if Fox wins its bid.
The battle to buy the European television group is part of a broader war being waged in the global entertainment industry as US media giants offer tens of billions of dollars in deals to compete with upstarts like Netflix and Amazon.
Sky is seen as one of the media industry's most coveted prizes for US companies looking to expand their operations to Europe. In addition to selling broadband and mobile phone services, Sky is also a leader for pay-TV in the UK, as well as other regional markets including Germany and Italy.