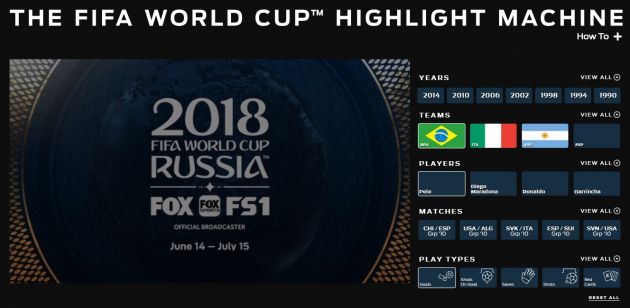 IBM and US broadcaster Fox Sports have announced a new artificial intelligence (AI) collaboration for the upcoming Fifa World Cup.
IBM Watson Media, IBM iX, and Fox Sports are teaming up to produce an AI highlights platform to be utilised by the broadcaster and fans.
Fox will be utilising IBM Watson Media's automated, advanced metadata tagging to quickly sift through new and archive footage to identify match moments and produce highlight reels all in near-real time.
The IBM solution will analyse visual, audio and textual data as well as emotional and contextual cues, such as tone and geographic location, within the match footage, so Fox Sports producers can understand exactly what is happening within a video to make package decisions based on that information.
For fans, the IBM iX-powered and Adidas -sponsored 'The Highlight Machine' video platform enables them to browse Fifa's entire archive of past World Cup matches to save, favourite, and share custom highlight reels of their favourite teams and players.
Sarah Tourville, Fox Sports senior vice president of brand activations, said: "Our collaboration affords us an opportunity to utilise their technology across multiple properties, helping to drive engagement for our tentpole events in non-traditional ways."
This video hub lets users create on-demand clips from every Fifa World Cup tournament dating back to 1958. Users will be able to filter by World Cup year, team, player, game, play type or any combination of these to create custom highlight reels with the ability to share them on social media.
According to Fox, content from the upcoming tournament is to be made available as soon as every game ends.