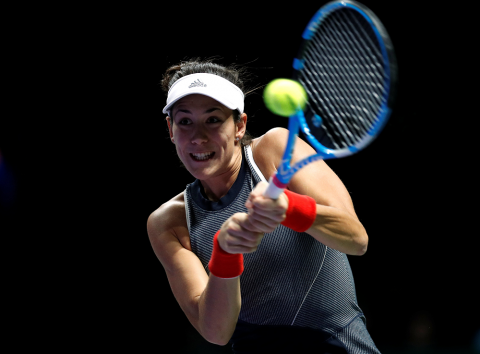 Cities in the UK, the Czech Republic, Russia and China have submitted bids to the Women's Tennis Association (WTA) to host the WTA Finals from 2019.
Bids for the women's season-ending event have been received by the WTA from Manchester, Prague, St Petersburg and Shenzhen, with two other cities believed to have declared an interest in staging the tournament, which brings together the eight leading singles players and doubles teams on the WTA Tour.
Singapore, which has held the WTA Finals since 2014, sees its hosting rights expire after the 2018 tournament but remains in contention to extend its tenure.
The next city to host is expected to be announced in April 2018.
Until 2001, the tournament had only taken place in the US, with New York hosting from 1979 to 2000.
"We have said all along that we'd be very interested in discussing an extension [with Singapore]," said Steve Simon, WTA chief executive. "We had an agreement that we would sit down following this event when they saw the results of this event and have a conversation about 2019 and the future, and I'm looking forward to those conversations."
"Singapore offers a lot of what we are looking for to continue - a global capital, cosmopolitan, very international," added WTA president Micky Lawler. "The event has become better and better each year, the audience in Singapore is very demanding and used to big and great premium events. Formula One can attest to that."
The 2017 WTA Finals in Kallang, Singapore, began on 22nd October, and are due to conclude on Sunday. Slovakia's Dominika Cibulkova is the defending singles champion, becoming the fourth player to win the tournament on debut after she defeated Germany's Angelique Kerber in the 2016 final.