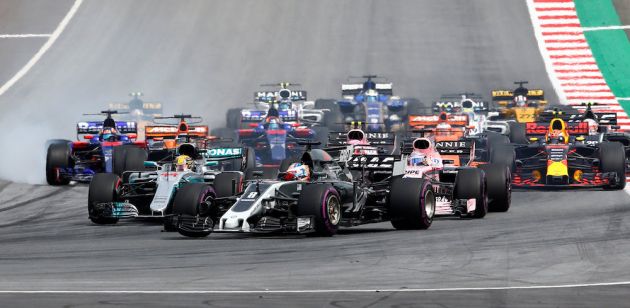 Formula One has agreed a multi-year media rights deal with French free-to-air broadcaster TF1.
The agreement includes the exclusive free-to-air rights in France to four races in 2018, including live coverage of both the Monaco Grand Prix and French Grand Prix, which returns to the Formula One calendar next year after a ten-year absence.
Two additional races are also included in the deal, as well as full highlights throughout the season, which will be featured on TFI's weekly car show, 'Automoto', and other programmes.
TF1 will televise Formula One action alongside pay-TV channel Canal+, which renewed its agreement with the series in May for three more years.
"I am delighted to see Formula 1 return to TF1 who, along with the broadcast arrangements we already have in place in France, will significantly help to further elevate the sport in the market," said Ian Holmes, Formula One's director of media rights.
"Automoto is a very well established and popular show. That, combined with TF1's widely recognised reputation of broadcasting the biggest events in France, provides a great platform for us moving forward as we continually endeavour to evolve the Formula One World Championship and its broadcast coverage around the world."
Next year's Formula One calendar is slated to include 21 races. The French Grand Prix will take place at Circuit Paul Ricard, which last hosted the event in 1990.