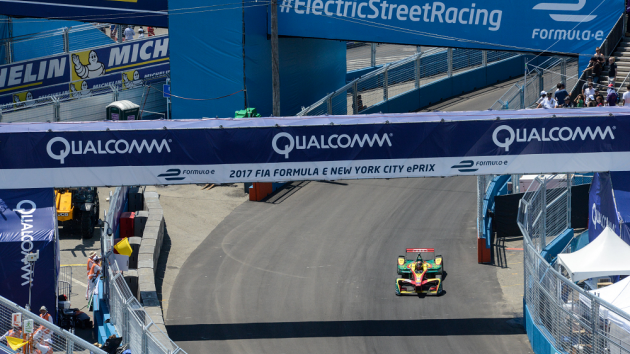 The Swiss city of Zurich will host global all-electric motorsport series Formula E in 2018, which will mark the first time a motorsport event has been held in the country in 60 years.
The FIA World Motor Sport Council has confirmed the Zurich ePrix will take place on 10th June.
The International Automobile Federation (FIA) initially announced the Formula E 2017/18 calendar in June, with events to be hosted in the Chilean capital Santiago, Brazil's São Paulo, and Italy's capital Rome.
There will be 14 races during the fourth edition of the series, the highest number since its launch in 2014.
Speculation over an unconfirmed new destination after the June calendar reveal centred around Zurich. Motor racing was outlawed in Switzerland in 1955 following the disaster at that year's Le Mans 24 Hours race in France, which claimed the lives of dozens of spectators.
An amendment to lift the ban was passed in 2007 but not ratified by the Swiss Council of States. However, a law change in 2015 lifted restrictions on all-electric racing, leaving the way open for Formula E to head to Zurich.
"I'm thrilled that Formula E is bringing racing back to Switzerland for the first time in over 60 years," said Alejandro Agag, founder and chief executive of Formula E. "This wouldn't have been possible without the core fundamentals of Formula E - driving the electric revolution and sustainable mobility.
"Following the recent law changes this race was also made possible with the instrumental support of our Swiss partner, Julius Baer. I would like to express our gratitude to their CEO, Boris Collardi, and his entire team for their continued belief in Formula E - we've again been able to break new ground in the world of motorsport."
FIA president Jean Todt added: "To be able to reintroduce this discipline to a country where it has been absent since it was banned in 1955 is an exciting prospect and the achievement of an important goal for the FIA.
"I would like to congratulate everyone involved in making it a reality, as it is important for us to continue to bring motor sport to new audiences around the world. Together with the other new events on the calendar in Santiago, São Paulo and Rome, I believe we have a very strong season of Formula E ahead of us."