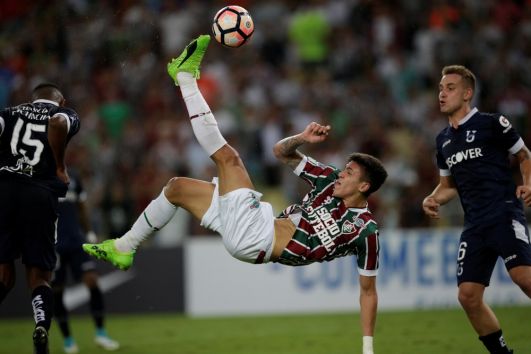 Campeonato Brasileiro Serie A soccer side Fluminense have agreed a three-year extension of their sleeve sponsorship deal with Fundação SOS Mata Atlântica.
The deal will see the non-profit organisation's logo continue to adorn the right sleeve on all of the Brazilian top-tier club's first team shirts. The foundation will also become a sponsor of Fluminense's volleyball team.
Additionally, the two parties will collaborate on a number of initiatives to aid Fundação's mission to preserve the heritage of the Mata Atlântica rainforest.
"Fluminense continues to look to the future," said Pedro Abad, president of Fluminense. "The partnership with SOS Mata Atlântica ratifies engagement with an extremely important subject. Sustainability generates many benefits and cannot be disregarded. Fluminense is proud to contribute to this theme that is so relevant to our society."
Marcia Hirota, executive director of Fundação SOS Mata Atlântica, added: "For SOS Mata Atlântica, the partnership with Fluminense is very strategic, as we can reach a large audience and communicate our message."
Fluminense are ninth in Campeonato Brasileiro Serie A, and play their next game away to Vitória on 10th September.