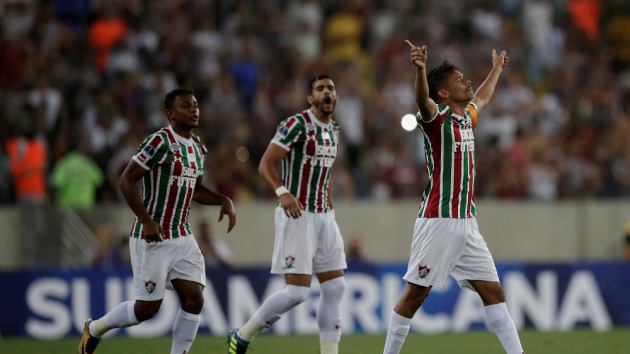 Brazilian top-tier soccer side Fluminense have announced a partnership with the Universal Orlando Resort.
The NBC Universal-owned American theme park will sponsor the Tricolor team in a short-term deal until 15th November.
The financial details of the deal have not been disclosed.
Rio de Janeiro-based Fluminense are due to participate in the Florida Cup, a 2018 US friendly soccer tournament, as part of the club's strategy for brand growth.
The Universal Orlando Resort announced earlier in October that it would be sponsoring the US pre-season tournament, with three parks of its complex being used in activations of the partnership.
"At this moment, the Universal Orlando Resort arrives in Brazil and stays until November," said Marcus Vinícius Freire, executive director of Fluminense. "Soon after, in January, Fluminense will visit Universal's hotels and parks, along with its team, to play the Florida Cup. That is the way of our partnership."
Fluminense finished third in 2016/17 in the Campeonato Brasileiro Série A, and are currently 13th in the league in 2017/18. They lost 1-0 against city rivals Clube de Regatas do Flamengo in the Copa Sudamericana on Wednesday, and face Esporte Clube Bahia on 29th October.