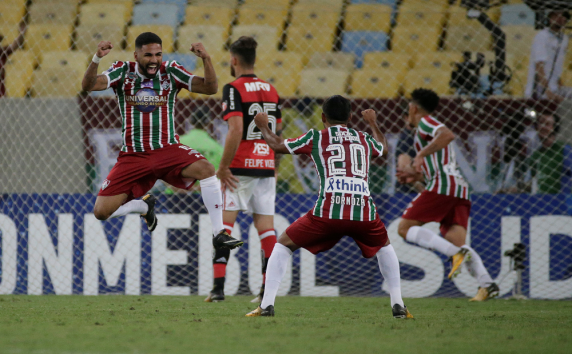 Brazilian top-tier soccer team Fluminense have announced a partnership with Zoom until 2018.
The new deal sees the retail price comparison site's logo feature on the club's shirts, and will begin on 12th November when Fluminense take on Cruzeiro Esporte Clube.
The financial terms of the agreement have not been disclosed.
Zoom will replace NBC Universal-owned American theme park Universal Orlando Resort, which announced a short-term sponsorship deal with the Tricolor team in October.
"This negotiation is an initial milestone for future talks, especially at a time when Zoom is showing accelerated growth," said Zoom's chief executive Thiago Flores. "We believe in Fluminense's strength and we find many fronts on which we can work together."
"We will be together until December, but we are already talking about 2018. And Zoom may during this period appear in different areas of the Tricolor shirt."
Fluminense finished third in 2016/17 in the Campeonato Brasileiro Série A, and are currently 13th in the league in 2017/18. They defeated fifth-placed Botafogo 2-1 on 4th November, and host Coritiba on Thursday.