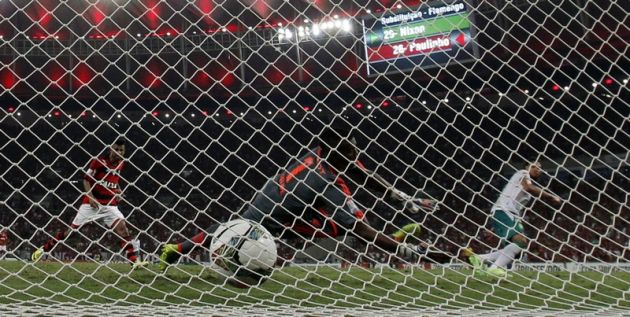 Brazilian soccer club Flamengo have agreed a lucrative new shirt sponsorship deal with Carabao.
According to Brazilian media reports, the Thai-based energy drink brand's logo will adorn the sleeves of the club's shirt this year, before replacing Caixa in the main chest spot in 2018.
The deal, which remains subject to approval by the club's board, is reportedly worth 190 million Brazilian reals (US$58.2 million) plus sales-related bonuses over six years. GloboEsporte.com reports that the club will receive 15 million reals (US$4.6 million) this year and 35 million reals (US$10.72 million) in each of the following five.
Carabao's investment means Flamengo will earn some 53 million reals (US$16.23 million) from their shirt sponsors in 2017. Caixa is said to be paying 25 million reals (US$7.65 million) for the chest space, while the remainder is generated through separate deals with Yes!, MRV and TIM.
"We believe it is a milestone not only in the history of Flamengo but also in the history of Brazilian football, because it is the biggest sponsorship," Daniel Orlean, vice president of marketing for Flamengo, told GloboEsporte.com.
The new deal with Flamengo further expands Carabao's soccer sponsorship portfolio. In recent months, the brand has taken the naming rights to the English Football League (EFL) Cup, struck a training kit deal with Premier League leaders Chelsea, and become a principal partner of Championship club Reading.
Rio-based Flamengo finished third in last year's Campeonato Brasileiro Série A, finishing nine points behind champions Palmeiras.