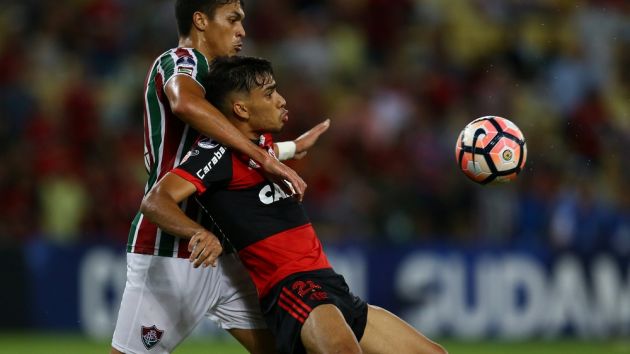 Top-flight Brazilian soccer side Flamengo have partnered with Twitter.
The agreement will allow the Brasileirão side, who have more than 4.8 million followers on the social network, to make in-stream video sponsorship available to their new and existing commercial partners.
Current back-of-shirt sponsor MRV Engenharia is the first partner of the Rio club to take advantage of the new commercial opportunity. It will have a pre-roll advert that can run before the start of one of Flamengo's Twitter videos or transmissions. The addition of the adverts will also increase tags on each post which could help increase its overall content reach.
Bruno Spindel, head of marketing at Flamengo, said: "Flamengo is more than a partner to offer visibility to its sponsors, going far beyond the commercial properties of the game uniform, not to mention we have the country's biggest engagement in Twitter to offer."
Twitter has similar agreements with top-tier Brazilian soccer sides Fluminense, Corinthians and Santos, as well as Spanish soccer giants Barcelona and Real Madrid.