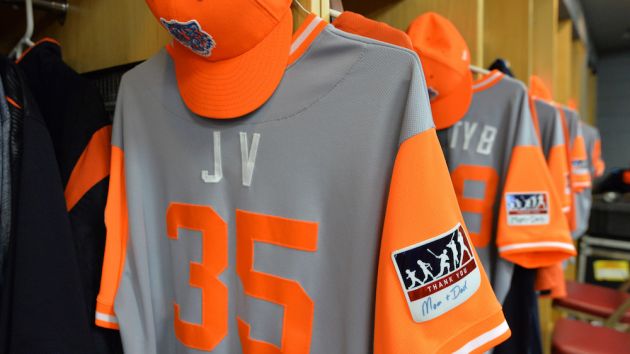 Valspar Stain has signed up to become the first presenting sponsor of Major League Baseball's (MLB) Players' Weekend later this month.
The paint and coatings company has attached its name to an occasion which sees MLB players wear special jerseys and select nicknames to appear on them, part of a broader league-wide marketing effort to promote the individual tastes and personalities of its star performers.
This year's Players' Weekend, now in its second year, runs from 24th to 26th August and covers every game played between those dates.
During the weekend, players will wear one-off jerseys manufactured by Majestic, caps made by New Era and socks produced by Stance. They will also have the opportunity to wear patches with personalised messages thanking influential people in their lives, and to showcase a cause or charity on a t-shirt during pre- and post-game activities.
"Players envisioned Players' Weekend as a way to express themselves and connect with fans in a fun and more personal way," said MLB Players' Association (MLBPA) executive director Tony Clark, according to Forbes.
"And the opportunity for Players to honour those who first stirred their passions for baseball at a grassroots level helps reinforce the way our game is handed down from generation to generation."
Valspar is an existing MLB partner and the presenting sponsor of the league's All-Star Sweepstakes competition.