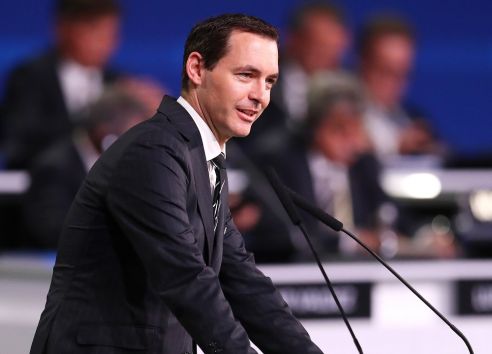 The last senior official of Sepp Blatter's Fifa regime, Swiss lawyer Marco Villiger, has left his position at the organisation.
Villiger, who had been deputy secretary general at the time of his departure, leaves Fifa after over a decade of service.
In a statement released by the world governing body, Villiger said he was "seeking for new challenges" following this summer's World Cup.
Formerly in charge of Fifa's legal department, Villiger was the main official within the organisation to remain throughout the various lengthy investigations that left the global soccer body in turmoil.
Villiger came to the fore at Fifa following the 2015 FBI raid in Zurich which saw seven officials arrested on corruption charges. With Blatter, who was later banned from football by Fifa's Ethics Committee, facing a separate Swiss investigation, Villiger, then head of legal affairs, worked closely with the US law firm Quinn Emanuel Urquhart & Sullivan.
The firm conducted an internal investigation of Fifa and helped in relations with the US Department of Justice. Blatter, who led Fifa for 17 years, has always denied any wrongdoing.
Following Blatter's resignation in 2015 many of his contemporaries left the body, with the disgraced ex-president critical of Villiger – someone who Blatter had considered to be a loyal confidant.
Secretary general Fatma Samoura paid tribute to her former deputy, congratulating him on his career at FIFA.
"He has consistently demonstrated his expertise and professionalism, as well as his dedication to this great organisation," she said.
Uefa legal director Alasdair Bell, who previously worked alongside Blatter's successor as Fifa president, Gianni Infantino, has been tipped to replace Villiger.