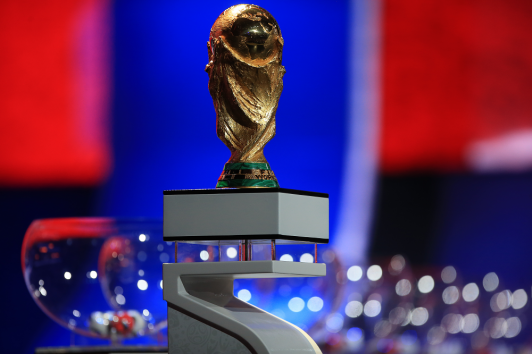 Futbal Momentum Asia (FMA), the exclusive license holder of all media rights agreements in Indonesia for the 2018 Fifa World Cup national team tournament in Russia, has announced a deal with Traveloka.
Under the terms of the agreement, the start-up, which provides airline ticketing and hotel booking services in Indonesia, will serve as Indonesia's official travel, hospitality and attractions partner for the World Cup, and will provide a variety of travel options for fans going to the event.
In addition, the company will provide opportunities for its hotel partners to hold live screenings of World Cup matches. Traveloka will also present interactive features related to the tournament on its app.
"The Fifa World Cup is a special moment that has always been anticipated by people all over the world, including in Indonesia," said Dannis Muhammad, chief marketing officer at Traveloka. "By participating in this worldwide event, Traveloka strives to facilitate their customers in creating these moments and celebrate them with families and friends, wherever they are."
"We realise that sports can unite everyone in the society, and unforgettable moments will be created throughout a soccer match. Therefore, Traveloka's participation in the 2018 Fifa World Cup is part of Traveloka's commitment to create moments together with your loved ones," he added.
David Khim, chief executive of FMA, added: "We feel pleased and honoured to collaborate with Traveloka, which is already well-established in Southeast Asia. Indonesia itself is well-known as one of the countries with the biggest number of soccer fans in the world. Together with Traveloka, we hope to provide soccer fans in Indonesia with the best experience in order to feel the excitement of this global event as it should be."
The 2018 Fifa World Cup is due to take place in Russia from 14th June to 15th July.