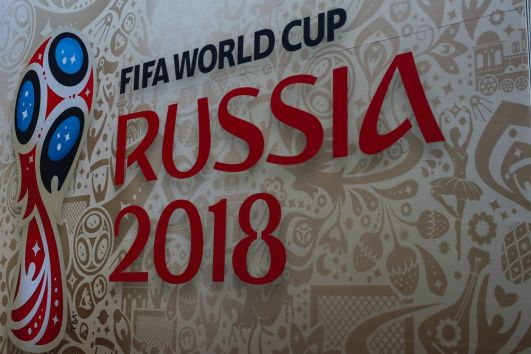 Telecommunications companies Singtel and StarHub have agreed a deal with Mediacorp to share coverage in Singapore of this summer's Fifa World Cup in Russia.
The agreement has been hailed historic in Singapore, marking the first time all three networks will show the flagship international soccer tournament, having previously battled it out to secure exclusive rights.
According to The Straits Times newspaper, the broadcasters entered discussions last year, and paid around SGD$25 million (US$18.8 million) to secure the rights to the competition.
All 64 games will be available for SGD$94.16 (US$71) until 22nd May and SGD$112.35 (US$85) thereafter, which is the same price fans in the country paid to watch the World Cup in 2014, when Singtel held exclusive rights.
In addition, Singaporeans will be able to watch nine key matches – including both semi-finals and the final – on Mediacorp's free-to-air Okto channel.
"Having brought the Fifa World Cup to viewers since 2010, we know how important the tournament is to Singaporeans," said Yuen Kuan Moon, chief executive of consumer Singapore at Singtel. "We are pleased this year to work with our broadcast partners to give all Singaporeans front row seats to the World Cup.
"Football is for everyone and we are excited to bring the drama and suspense of all 64 games to viewers via Singtel TV, Singtel TV Go and our Cast app."
Tham Loke Kheng, chief executive of Mediacorp, said: "We are truly excited about bringing all the action and stories of the Fifa World Cup to Singapore audiences and we are making all 64 matches available on Toggle through subscription and broadcasting nine key matches free on Okto in our extensive coverage.
"We are also producing special programmes for Singtel, Starhub and Mediacorp that capture the highlights and deliver insights and commentary about the games on football's greatest stage."
Tan Tong Hai, the outgoing chief executive of StarHub, added: "With matchday one quickly approaching, we are happy to put public interest first and take to the field together with Singtel and Mediacorp to enable all of Singapore to enjoy the beautiful game."
The World Cup gets underway on 14th June when hosts Russia play Saudi Arabia. The final takes place on 15th July.